Around Destination
恩特拉酒店是江南、新沙、三成、狎鸥亭、COEX 等文化和商务的据点, 位于交通、购物和文化的最佳地理位置
Designation

COEX & COEX Mall

Adress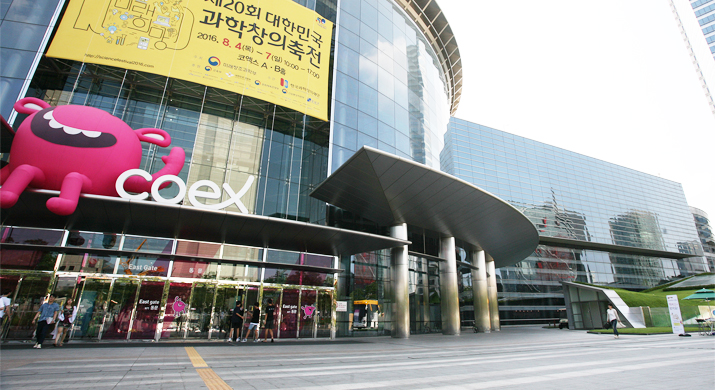 Coex Mall is the largest underground shopping mall in Asia. It is located at Samseong-dong
in the Gangnam District of Seoul as it is considered as one of South Korea's finest shopping
and entertainment complex. A variety of different attractions exist in Coex Mall including
restaurants, Coex Aquarium, brand name stores, and food courts. Every week, there are popular
events including classical concerts, music festivals, and magic shows for visitors all around the world.